Greek 85 Social Hour/Happy Hour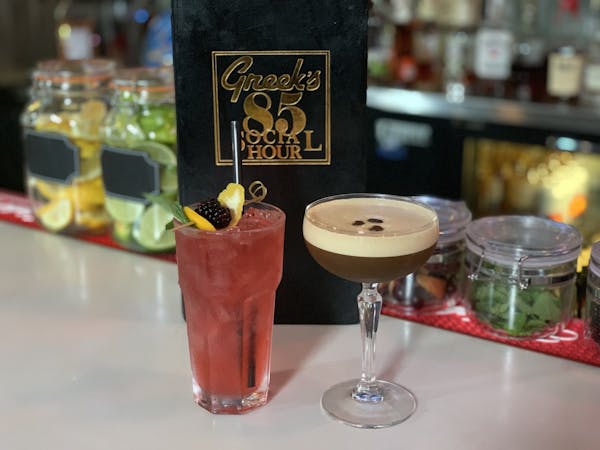 5-7pm Only
*SEPTEMBER OF '85*
For the past 3 decades, The Charkalis' have been serving and entertaining their customers with the best food and live entertainment in South Texas.
Inspired by that year, we introduce "Greek's 85 Social Hour" where we offer delicious $8 Bar Bites and $5 Hand Crafted Cocktails every evening from 5-7pm.
So gather your friends and get social at Greek's, because everything tastes better when it's lighter on your wallet!